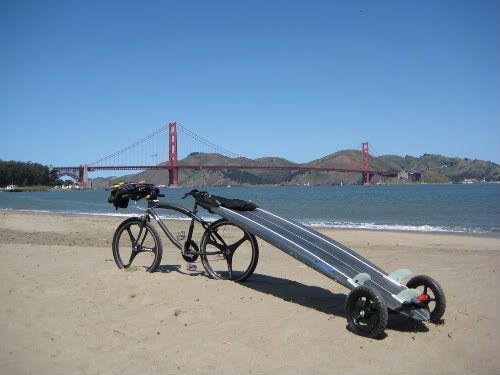 The Mule.
They also have one for SUP boards. [nice photo]
With gasoline prices reaching higher and higher I think it's time to
seriously consider an alternative to putting my boats and boards on top of my
car.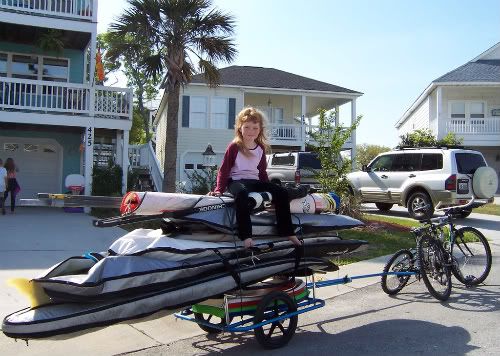 The Equinox.
What do you think Bunty? Puffy....[I mean Mr. Puffin]? Edward? Toro! Toro! Ole!
This could be the one.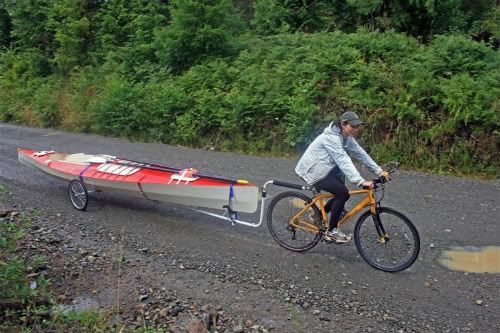 The Trayak.
Bonnie? Sorry Tilly, I couldn't find one that can pull a Laser or Force 5.
Piss off Hugo and make Al happy, lower that footprint!
Technorati Tags: bike trailer, kayak trailer, surfboard trailer, windsurfer trailer