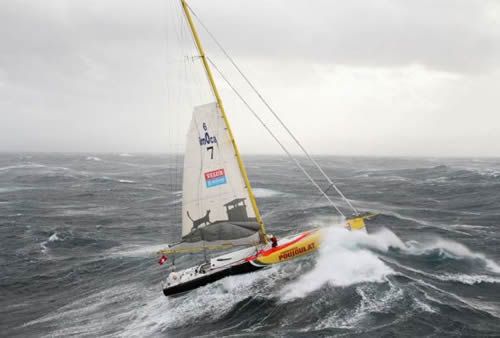 They're slugging it through the heavy seas in the Velux 5 Oceans race, an around the world solo sailing race.
The photo above is of Bernard Stamm reefing his main sail.
Sir Robin's boat took a beating after getting knocked down so he's headed back to shore for repairs.
Meanwhile back here en el área de la bahía the rich dudes will be racing their big toys (j105s) in the Allianz Cup starting on Wednesday off of the Marina Green. It should be fun. For more read the Team BMW Oracle blog.
Photo via Sailing Anarchy.
Tags: sailing
Powered by Qumana