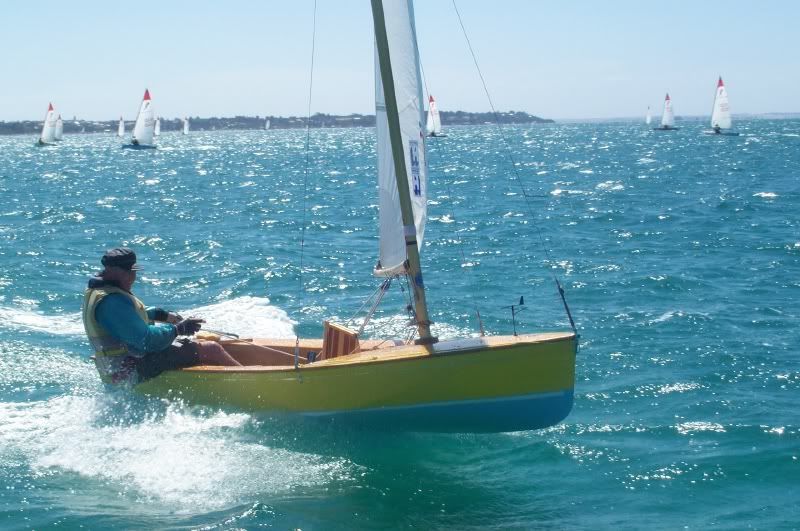 "Where's my cupholder?"
According to the Tillerman, the Sabre is an old man's Laser.
Let's see if the Tillerman is correct:
The Sabre is light weight - 88lbs.
The Sabre is built by homebuilders and professionals.
The Sabre was designed to maintain control both on and off the wind in 20+ knots and lumpy water found at Point Lonsdale. (Similar to San Francisco.)
The Sabre was designed for downwind control. - eliminating nose dive tendencies in big seas (that's what Banshee sailors call the death roll.)
The Sabre was designed to be real boat…not a low profile surfboard type hull.
The Sabre was desinged for for the average sailor - not the athletic Olympic sailor. Darn! I guess he is right.

Here are a few reasons why I chose the Sabre as the boat to build:
1. It is easy to build.
2. It is light weight and is car toppable.
3. It can take the winds of San Francisco Bay with no problem. That's according to Lindsay Irwin, the current world 14ft skiff champion and Sabre sailor.
4. It has room for a cupholder.

Photo of Barry Eastgate via the Sabre Sailing Association of Australia.
Tags: dinghy sailing, sailing, sabre dinghy
Powered by Qumana