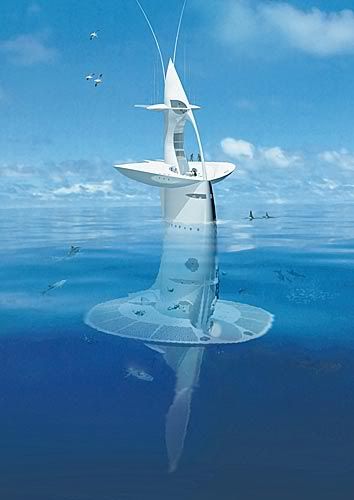 A computer generated image of the Sea Orbiter designed by Frenchman Jacques Rougerie. An international scientific station, Sea Orbiter will drift across the oceans, driven by the current. Its mission is to observe and explore ocean life, to study the interactions between ocean and atmosphere and their impact on our climate. With a life expectancy of 15 years, Sea Orbiter will provide a new tool for multi-disciplinary scientific expeditions focusing on climate change, fish resources, viruses and bacteria.

I like the idea of this floating station. I wonder how well it would hold up in storms or big wave conditions?

Via The Daily Telegraph.