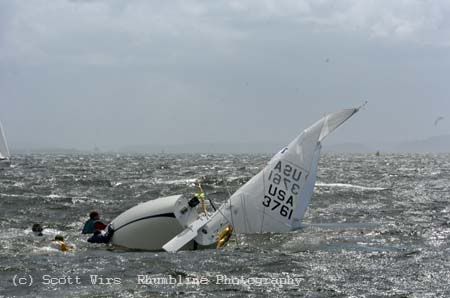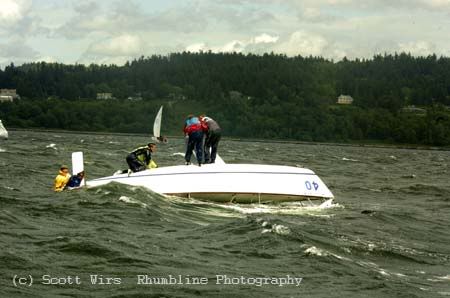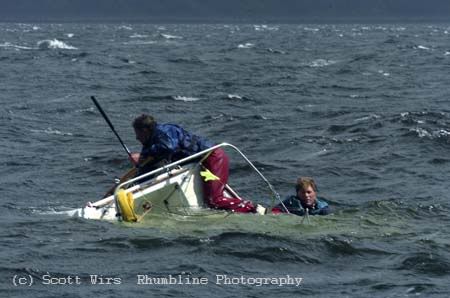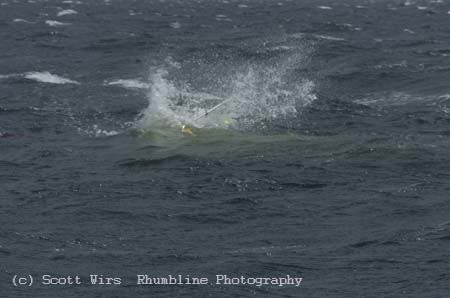 See ya later, alligator!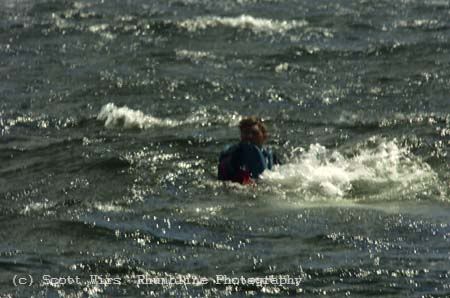 Now what are we going to do? The magic ran out for the Magic Hat of Snohomish, WA, on the last day of the 2005 J/24 U.S. Nationals. A 37-knot wind sent by Poseidon thrashed the boat and made her capsize. The old gal went gurgle, gurgle, gurgle down in to the depths of the lake. Aloha 'oe, Farewell To Thee.
Via Wetass.
Pic from Rhumbline Photography.
The whole tamale of her bidding us a fond bye bye is here.
Aloha 'oe. Na Ka Mô'î Wahine Lili'uokalani.