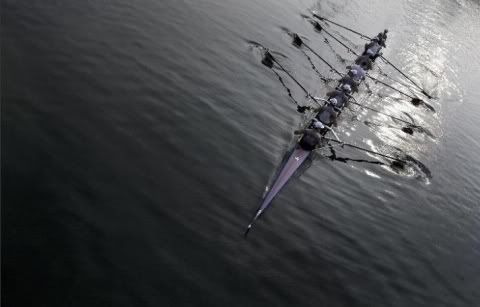 BEIJING, Aug. 12 (UPI) -- The United States qualified for finals in the men's eights and women's quadruple sculls in Olympic rowing Tuesday.
Hoping to defend its Olympic title in the most prestigious of the rowing events, the U.S. men's eights won a repechage (second chance) heat with a time of 5:38.95. The finals will be Sunday.
The American (OTCBB:ADGI) women also moved into the finals of quadruple sculls by finishing second in the repechage. Germany won the heat.
American rowers reached the semifinals in lightweight women's double sculls and lightweight men's fours.
The U.S. women's pairs team failed to advance, finishing third in the repechage heat.
Joining the American men in the eights final will be the Netherlands, Canada, Britain, Australia and Poland.
Technorati Tags: rowing, olympic rowing, crazy eights