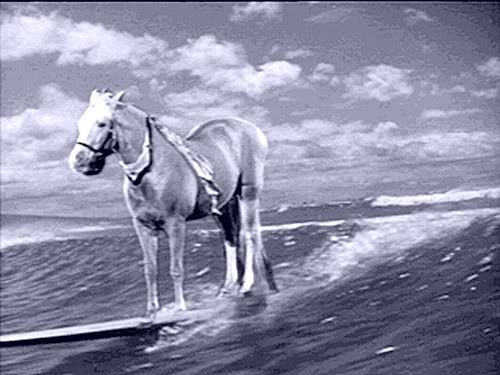 I ain't goin' nowhere except to my boat to scrap paint or maybe the beach to
check out the surf and wahines...only when my wife isn't looking.
I guess you really would have known I was fooling around if I had
done a Laser thing. The Horse's Laser? OK Bonnie give it up and talk story.
Tags: surfing, blogging, silly
Powered by Qumana