Just don't throw a cup of coffee at my head.!


Here are the winners of the first annual Popeye awards for excellence in sail blogging.
The blogs listed are ones that post frequently and are consistently interesting.
Does that guy look like a Laser sailor to you?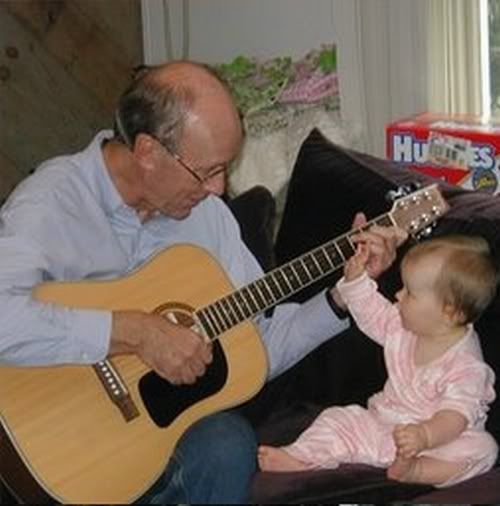 First over the starting line is the Tillerman.
We see him here singing sea shanties to a future sailor.
Or is he indoctrinating her with his evil Laser ways for world domination?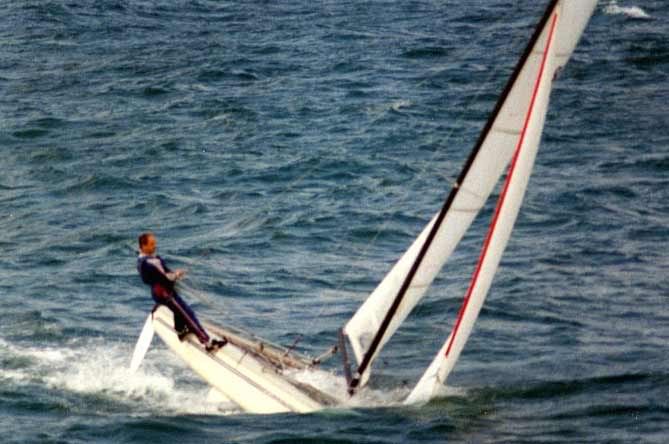 Craig dishes up bonehead moves and more over at H2uO.
I'm glad to see I'm not the only bonehead in the world.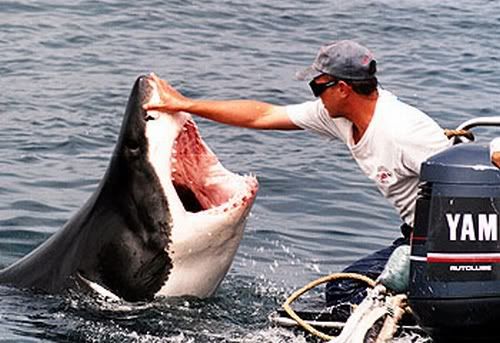 Mr. Boatblog....what can I say, he's insane!
He is often seen feeding Laser sailors to his pet shark off of the coast of Holland.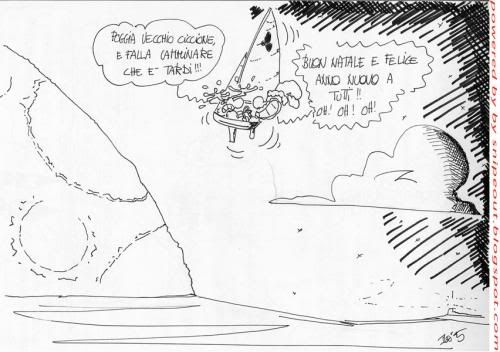 .sNIPEOUT, non capisco!
Even if you don't understand Italian you'll get a kick out of .sNIPEOUT's photos and
cartoons.

Bonnie sails, paddles, knows how to do an Eskimo roll (does that come with butter?)
and even does the hula.. ... I really don't know if she dances.
Bonnie, is that kelp hanging from your neck?
Just say no to Lasers!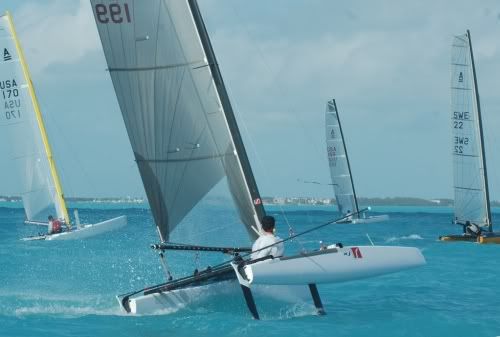 Cat attack. I love A- Cats, so you know I have to include The US A-Cat Blog
I know the title sucks, but the photos are great.

The Peconic Puffin rocks. Windsurfing, windsurfing, windsurfing.
Bobby you know you want to try it.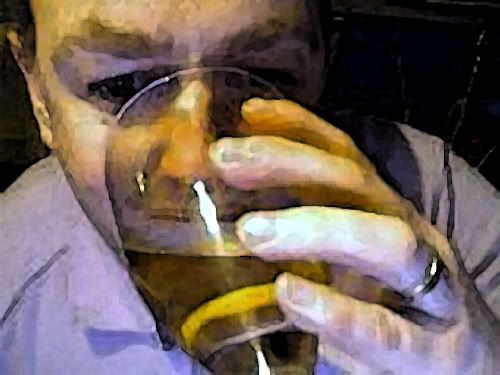 That's what I'm talking about! Real sailors love to drink, at least the ones I hang out
with do. Antony the Soulsailor does his best to stay sober will sailing Enterpises in the UK.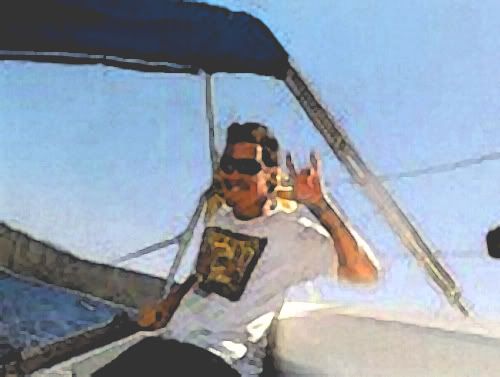 Not another Brit! Adam's Messing About Boats is mellow, besides you've got
love a guy who has owned and sailed a Cape Dory Typhoon.

Live Sail Die is all about the wonderful sailing world downunder.
I wonder how they sail upside down? The photo above is of OG, Johnsee and some
unknown Aussie sailor checking out conditions at the beach.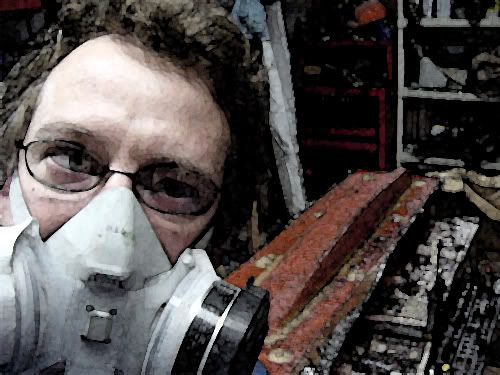 Would you buy a boat from this guy? I didn't think so.
Thank God he's not a Laser sailor. He's Jake, the skipper of the Team Seacats racing team.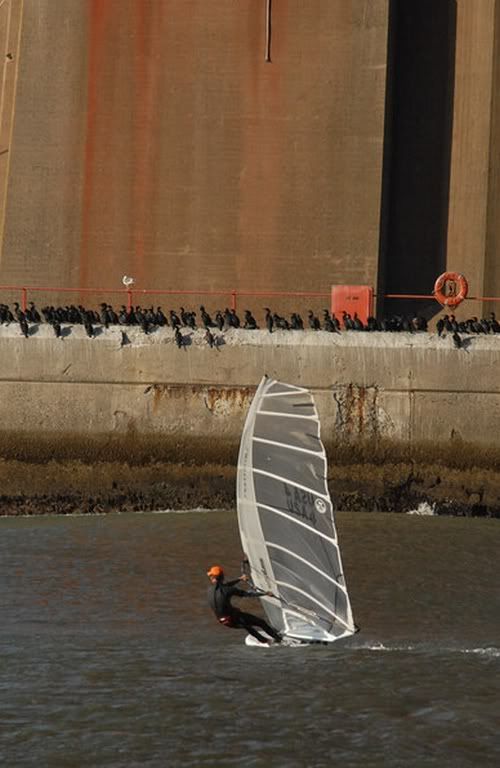 Steve's the 2006 US Windsurfing National Champion and is campaigning both nationally
and internationally in the Formula Windsurfing Class.
He's a local brah!

Sailscape is wonderful photo blog, you do see the photo above?
Great photos that make me want to sail away and play.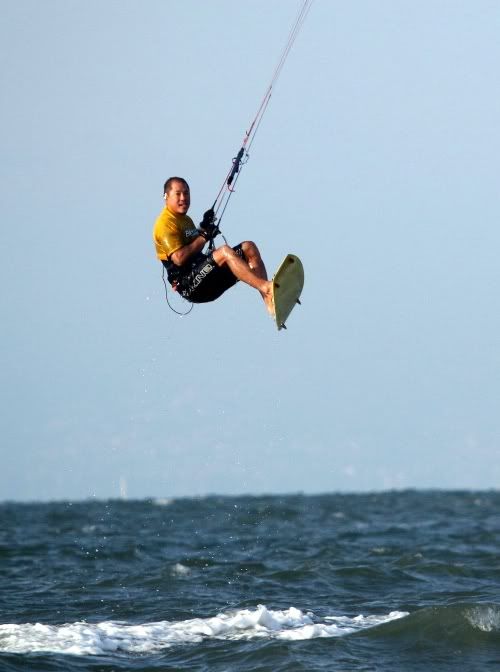 Bill Tai wears a suit, doles out money to guys with wacky ideas and writes
a real cool blog, Kiteblog. Some of the guys at SA say that kiteboarding is not sailing, I say horse fart.
Nice air Bill, ...is that a blue tooth device in your ear?

Edward, did you think I would forget you? Arggggggggggggh.
Dear Winners,
It has been long we communicate last, am so sorry for the delay, i am talking of your cheque
of ($800.000.00) that my boss asked me to mail to you as soon as you request for, but due
to some minure issue you fails to respond at the aproprate time, and presently the cheque is
with me here in BENIN REPUBLIC. Though i had a new contact from a friend of mine who
works with one the security company here in BENIN REPUBLIC that will assit you on
delivery you your cheque at your door step with a cheeper rate, which the company said
that it will cost you the sum of $95, so you have to register with them now.
Below is thier email address,
(diplomatic_service_a2@yahoo.co.uk )
and the Directors name is ( Dr Sam Williams).
Telephone.......+229-93690907
Fax.............+229-930-09914.
Make sure you contact them as soon as possible, meanwhile i will go right away to the
security company and submit your cheque with them, and i would like you contact them
for more information and clearification with thier email address and phone numbers above.
I will like to hear from you as soon as you recieved your cheque.
Thank you.
Barrister Gabriel Danko
I love spam! Thanks Mr. Danko.
If youhave any blogs that you think I should read or would like me to link to you
live a message in the comments section.
Tags: sailing, windsurfing, kiteboarding, best sailing blogs
Powered by Qumana