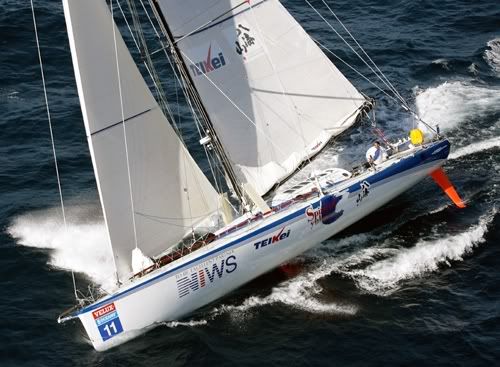 Is that the Tillerman on the helm? Is this why he is AWOL? We'll have to send the
Shore Patrol after him, dragging him kicking and screaming back to his keyboard.
It's time for more of your stories Grand Dad!
Photo of Kojiro Shiraishi tearing past everyone, on board the Spirit of Yukoh,
except Bernard Stamm at the start of Velux 5 oceans leg 2.

Via XSRacing.
Tags: sailing, tillerman, propercourse, velux 5
Powered by Qumana