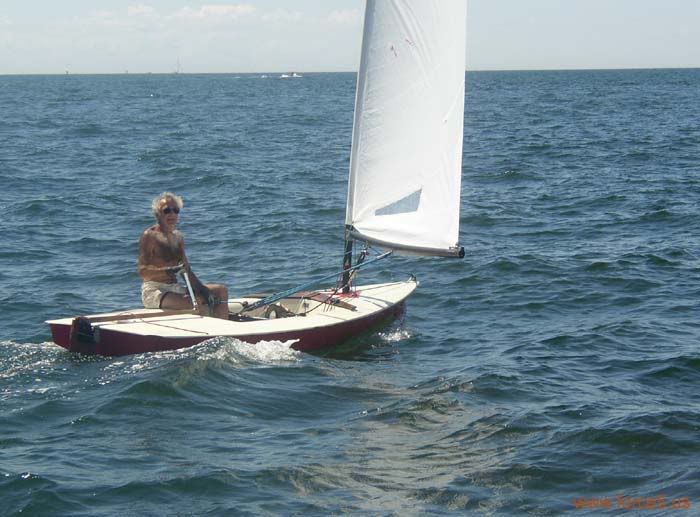 Force 5 sailors are laid back like most dinghy sailors....unless you're a skiffhead.
The Force 5 was desinged by Fred Scott in 1972 to compete against the Laser, Banshee and Cyclone. Most boats are on the East Coast of the United States. The Force 5 is made by  Weeks Boats.
note: There is nothing worse than belonging to an orphan class.
Specifications

Length

13 ft. 10.5 in.

Beam

4 ft. 10 in.

Hull Weight

145 lbs.

Mast Height

20 ft.

Standard Sail Area

91 sq. ft.

Junior Sail Area

62 sq. ft.

Draft board up

3 in.

Draft board down

3 ft. 2 in.

Crew Capacity

500 lbs. (1-3)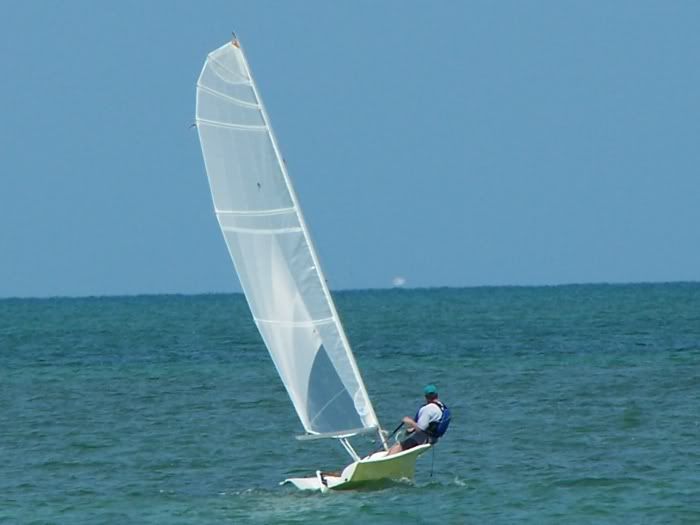 Here is the next generation boat. They are trying to come up with a fast, simple, sit down dinghy for one or more sailors without a trapeze and a million strings to pull that is fast, safe, comfortable, and easy to sail.
Sounds like my kind of boat.