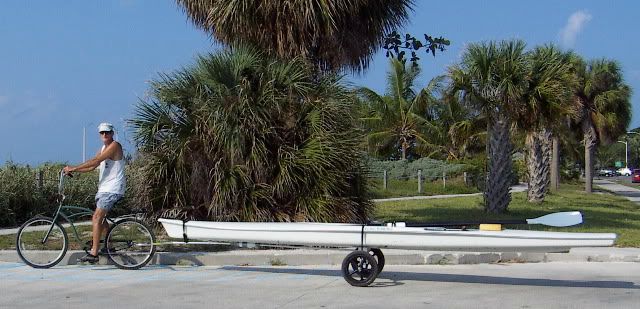 I love the idea of towing my surfski or rowing shell by a bike. If I only could tow my dinghy this way....I wonder if you could tow a Hoot?
The trailer is called the PB Flyer by Paddleboy.
Photo via Echo Rowing
sidenote: Bonnie, I just started rowing again.
Tags: rowing, paddling, kayaking
Powered by Qumana