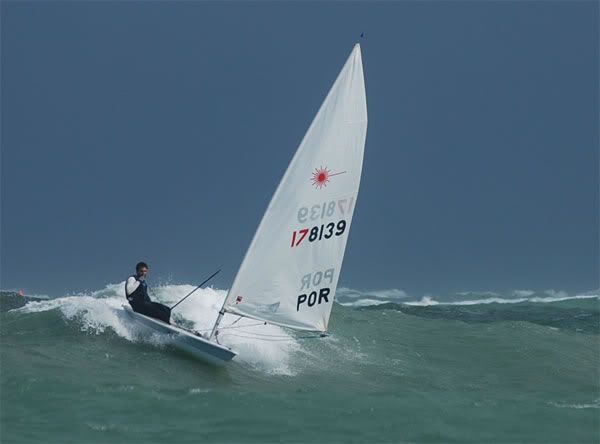 I didn't know you could do this with a Laser. Surfing a boat onto the beach is one
of my favorite things to do. When I had my Hobie 14 (many, many moons ago), I
would spend hours playing in the surf. This is probably why I'm fascinated by
sailing outrigger canoes.

Via Grand Dad from his tropical adventure. Good to have you back old man!
Photo by Roberto Alvarez of 2003 Laser World Champion Gustavo Lima.
Tags: dinghy sailing, laser sailing, sailing
Powered by Qumana