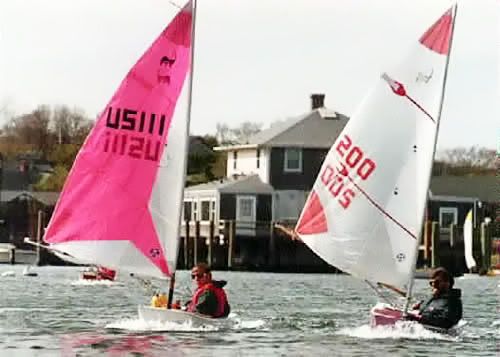 Dinghy or dinky? The Cape Cod Frosty is the world's smallest racing dinghy.
This mighty mite was designed by Tom Leach so he and his pals could continue to race during the winter.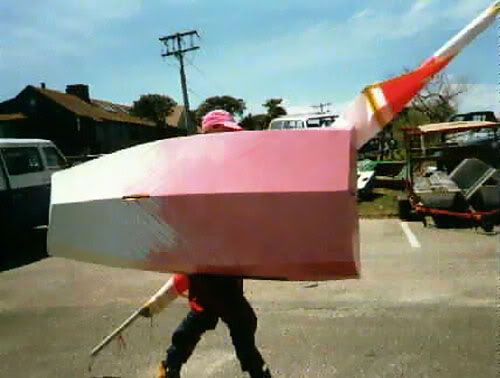 No trailer needed. That rocks!
I hate trailers.
Want to build one? Go to the class website.