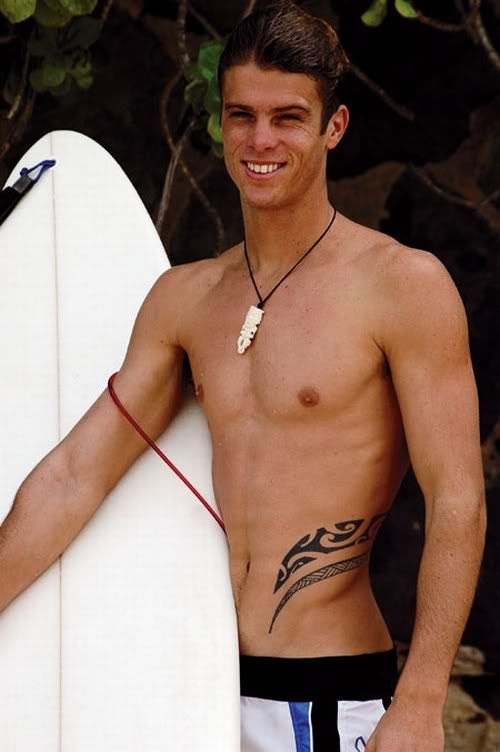 At the ripe old age of 25 Malik Joyeux of Moorea surfed his last wave at the notorious Pipeline on Oahu's North Shore. He was an awesome surfer who inspired many to conquer their fears.

Surfing an eight-foot day on a new west swell at Pipe, Malik dropped into a set wave, started to pearl, recovered, and then pearled again at the bottom of the wave. He went down with the lip and didn't come up. The complete story at SurferMag.com.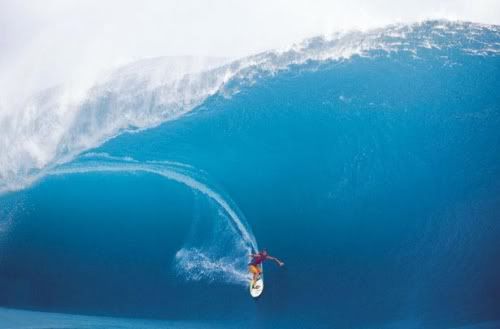 Malik riding a big wave at Teahupoo.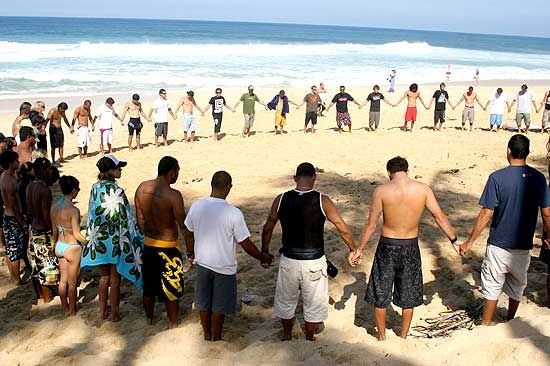 Surfers saying aloha to Malik.

Ha'aheo ka ua i nâ pali
Ke nihi a'ela i ka nahele
E hahai (uhai) ana paha i ka liko
Pua 'âhihi lehua o uka

Hui:
Aloha 'oe, aloha 'oe
E ke onaona noho i ka lipo
One fond embrace,
A ho'i a'e au
Until we meet again

'O ka hali'a aloha i hiki mai
Ke hone a'e nei i
Ku'u manawa
'O 'oe nô ka'u ipo aloha
A loko e hana nei

Maopopo ku'u 'ike i ka nani
Nâ pua rose o Maunawili
I laila hia'ia nâ manu
Miki'ala i ka nani o ka lipo