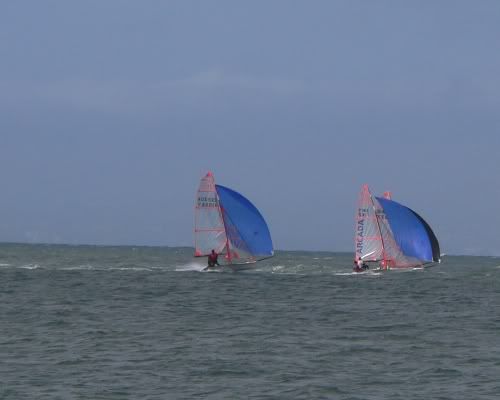 Tearing up the water.
Hay mucho frio today here in la area bahia. I felt really bad for the kids who kept capsizing over and over again. The wind was howling and some of the contestants, who are used to Bermuda like weather, got a shock when they hit the water. After a couple of swims in the bay I could feel their misery. Pobrecitos!
Local saying: If you can sail here, you can sail anywhere!
Welcome to the Bay.
FotoHorse