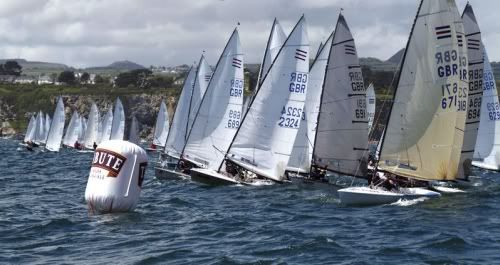 Photo © Lee Whitehead / www.photolounge.co.uk

The 2005 UK Contender Nationals were held over 4 days, from 21st to the 24th of May at the Porthpean Sailing Club, near St Austell, Cornwall. 56 boats showed up for this years clam bake. This year's winner is Tim Holden from the Halifax SC. Sigue.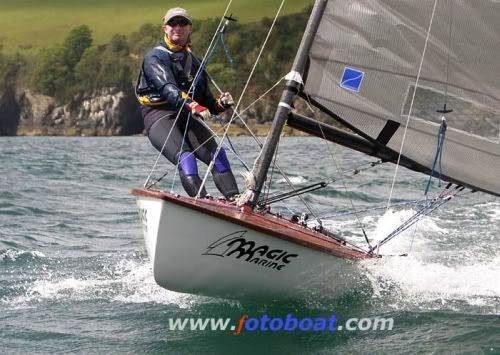 What a sweet boat. The Contender was designed to replace the Finn as the singlehander for big guys at the Olympics. It didn't make it because I suspect that a lot Finn drivers didn't like the idea of using a trapeze. Still, it's a sweet boat.