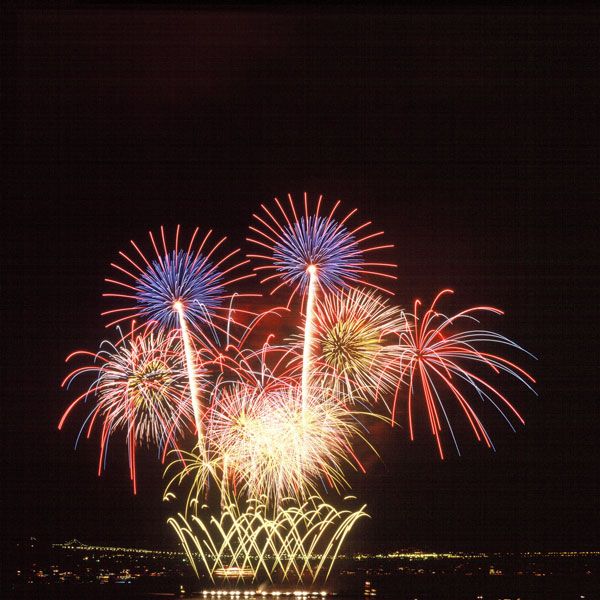 Sometimes I can't stand living in the Bay Area, then there are other times when I'm blown away. One of the things that I love about living here is KFOG's annual Kaboom, a fireworks extravaganza set to music.
Most people hang out by the shore, sailors take to their boats and have their socks knocked off. Saturday's kaboom was awesome, click the image to get a taste.
If you are up to it right click the following and download to see the whole 18 minute tamale. Big files!!!! Broadband (high resolution) 68MB Lowband 35MB
I used Ulead's VideoStudio 9 to edit the original 18 minute video down to 1 minute 20 seconds showing Dave Morey's Intro and then the finale.